A Look At U.S. Credit Card Fraud Complaints
Editorial Note: The editorial content on this page is not provided or commissioned by any financial institution. Any opinions, analyses, reviews, statements or recommendations expressed in this article are those of the author's alone, and may not have been reviewed, approved or otherwise endorsed by any of these entities prior to publication. This site may be compensated through a credit card partnership.
Credit card fraud complaints in the U.S. rose by 41% in 2015. This was the biggest increase in 10 years.
In 2015 a record number of credit card fraud complaints was submitted to the Federal Trade Commission (FTC). The figures haven't been this high since before the 2009 recession. This is partly due to an increasing number of data breaches and the growing popularity of card payments. Though the rates declined following 2009, they have since fully recovered. Despite recent advancements in credit card security, such as EMV, this is likely to worsen in the near future.
The increase in fraud complaints is more pronounced on the state level. In certain spots, like Florida, reports have risen by over 130% since 2011.
Click here to see where your state ranks.
Highlights
There were approximately 70,000 credit card fraud complaints submitted in 2015 -- a 41% increase over the previous year.
California had the highest reported figure with over 12,800 reported cases.
For a second year in a row, Florida led the nation in most per capita credit card fraud complaints. It was followed by California and Washington D.C.
Credit card fraud it likely to migrate online due EMV chips making cards harder to counterfeit.
A Closer Look: Credit Card Fraud In The United States
The total reported credit card fraud complaints in 2015 stood at 69,954. That is a 41% increase over 2014. Security expert and CEO of IDTheftSecurity.com Robert Siciliano attributes the recent growth to the increasing instances of data breaches that occurred over the last 5 years. According to data by the Identity Theft Resource Center (ITRC), the frequency of data breaches that exposed credit card/debit card numbers peaked in 2009 and dropped to a low in 2012. Since that time it has more than doubled.
The FTC received a record low number of credit card fraud complaints in the years following the recession. One possible reason for this is the lower frequency of card payments during those years. After the recession, financial institutions tightened their standards for who could be issued a credit card. This resulted in slower credit card growth and fewer payments nationwide. When fewer individuals use cards, there are fewer chances for hackers and fraudsters to swipe their numbers and create counterfeit credit cards. Additionally, as the ITRC data showed there were also fewer data breaches during this time. It's impossible to point the exact reason at this based on the data presented -- this is an area worth exploring in a future study.
Total Credit Card Fraud Complaints
We observed similar patterns on a state-by-state level. In 2008, Florida departments received 4,973 complaints regarding credit card fraud. Just two years later that figure fell down to 2,964. The three-year period after the recession saw record low numbers across all states. This coincided with fewer people using credit cards as banks tightened underwriting standards. The trend reversed in 2015. The FTC received the highest rate of credit card fraud complaints Floridians filed in close to a decade -- roughly 8,000. The same was true in other states. Ohio, North Dakota and Connecticut all saw complaints raise over 50% since 2008.
Could One Man Be Responsible For The 2010-2012 Drop In Card Fraud Rates?
In 2010, Albert Gonzalez received a 20-year prison sentence for stealing more than 170 million credit and debit card numbers. Between 2005 and 2007, Gonzalez led a team of hackers to steal card details from TJX stores and other popular retailers. This was the nation's largest prosecuted computer-crime case to-date. Siciliano believes Gonzalez to be responsible for the elevated fraud rates in the late 2000's.
Between 2004 and 2007 Albert Gonzalez and his team stole over 170 million card details.
Federal agents who interacted with Albert Gonzalez noted how they had to constantly be on guard when dealing with him. Like Gonzalez, hackers often rely on appearing benign to gain people's trust. They use this to their advantage and exploit the victim. Credit card fraud doesn't always happen on the large scale. Fraudsters obtain consumer information through phishing attacks and social engineering scams, where they trick people into providing them details -- either through the phone, e-mail or an elaborate website made to look trustworthy. In 2016, the Aite Group conducted a survey in which they found 8% of people responded to emails or calls asking for bank details. Even if you respond without giving away any information, a response is sometimes all a hacker needs to achieve their goal.
After his arrest, Gonzalez led federal agents to a barrel of cash in his parent's backyard which held $1.2 million -- money he made selling card data from customers at Dave & Buster's, BJ's Wholesale Club, Target, JCPenney, and more. "Once he was caught, fraud went down" Siciliano adds, "But then others ramped up and learned from what he did and carried the torch."
Which States Have The Most Credit Card Fraud Complaints?
Another interesting data point to look at is how the different states compared to one another. To control for population bias, we looked at how many fraud complaints were submitted per 100,000 residents. The figures have shifted over the years. However, California and Washington D.C. residents were consistently reporting the most credit card fraud over the last decade. Both ranked in the bottom 5 every year since 2006. Florida didn't fare much better. The state has had the nation's highest per capita credit card fraud rates for three out of the last four years.
The situation was much better in places like South Dakota, West Virginia and Iowa. These states had the lowest per capita fraud complaints in the nation. It's difficult to point to an exact reason as to why they preformed better than the rest. Despite having the lowest number of complaints in the country, these states weren't immune to the 2015 spike. As a matter of fact, last year Iowa had the highest number of credit card complaints in close to a decade.
Credit Card Fraud Complaints Per 100,000 Residents
Ranking States By Per Capita Fraud Complaints
The table below shows the per capita rankings of states based on fraud complaints in 2015. A rank of '1' shows the state received the least complaints. The national average is included in the table as a point of reference.
| Rank | State | Credit Card Fraud Complaints Per 100,000 Residents |
| --- | --- | --- |
| 1 | South Dakota | 7.98 |
| 2 | West Virginia | 10.58 |
| 3 | Iowa | 11.00 |
| 4 | Idaho | 11.10 |
| 5 | Kentucky | 11.43 |
| 6 | Mississippi | 11.49 |
| 7 | Alaska | 11.83 |
| 8 | Vermont | 12.15 |
| 9 | Montana | 12.33 |
| 10 | Indiana | 12.45 |
| 11 | North Dakota | 12.49 |
| 12 | Louisiana | 12.62 |
| 13 | Arkansas | 13.07 |
| 14 | Nebraska | 13.41 |
| 15 | Alabama | 13.93 |
| 16 | Wyoming | 14.19 |
| 17 | Oklahoma | 14.42 |
| 18 | Maine | 14.91 |
| 19 | Hawaii | 14.92 |
| 20 | Utah | 15.20 |
| 21 | North Carolina | 15.55 |
| 22 | New Mexico | 15.98 |
| 23 | South Carolina | 16.06 |
| 24 | New Hampshire | 16.33 |
| 25 | Tennessee | 16.34 |
| 26 | Wisconsin | 16.35 |
| 27 | Minnesota | 17.06 |
| 28 | Kansas | 17.07 |
| 29 | Ohio | 17.18 |
| 30 | Rhode Island | 17.29 |
| 31 | Massachusetts | 17.58 |
| 32 | Virginia | 17.60 |
| 33 | Missouri | 17.70 |
| | Average | 18.17 |
| 34 | Oregon | 18.66 |
| 35 | Delaware | 19.38 |
| 36 | Michigan | 19.67 |
| 37 | Pennsylvania | 19.72 |
| 38 | Arizona | 19.90 |
| 39 | Colorado | 20.38 |
| 40 | Texas | 22.43 |
| 41 | Illinois | 22.44 |
| 42 | New Jersey | 24.12 |
| 43 | Washington | 24.76 |
| 44 | Georgia | 26.00 |
| 45 | New York | 26.13 |
| 46 | Maryland | 26.38 |
| 47 | Connecticut | 28.29 |
| 48 | Nevada | 30.33 |
| 49 | D.C. | 31.41 |
| 50 | California | 34.61 |
| 51 | Florida | 42.54 |
Experts Weigh In On Credit Card Fraud & Security
We asked three industry experts to give us their take on credit card fraud in the United States, and on what consumers can do to better protect themselves. Here is what they had to say.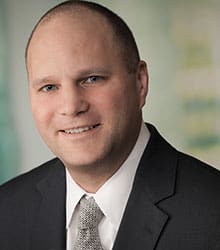 Braden Perry of Kennyhertz Perry, LLC
1. What's your take on the recent trends in credit card fraud? What's causing Fraud to raise?
Following the 2009 recession, consumers changed their spending habits, including how they used their credit cards. There was a sharp decrease in consumer balances, the average debt decreased, and the number credit cards carried fell as well. Consumer focused on de-leveraging and reducing debt. The simple correlation between less credit card use equating less credit card fraud held true. Now, as credit use heads to prerecession levels, fraud is on the rise. Plus, the increased online marketplaces also lead to additional opportunities for fraud.
2. How are new technologies like EMV and mobile wallets likely to affect credit card fraud in the coming years? What should consumers expect? 
You can't get rid of credit card fraud entirely until you get rid of the credit card itself. As long as there is a magnetic strip and number on your card, it's vulnerable. EMV technology curbs some, but not all fraud, as brick and mortar store fraud will likely decrease significantly. That still leaves online purchases, ATM fraud, such as skimming or trapping, and other non-chip merchants willing to be liable for fraud.
Wallet technology eliminates traditional credit card fraud but presents new issues to consumers. Near field communication (NFC) technology, including Apple Pay can eliminate the traditional credit card fraud as well as the potential vendor intrusions, but are also vulnerable from a malware and/or phone hack situation. The takeaway is that not all fraud can be eliminated and fraudsters will remain no matter the technology.
3. What can cardholders do to pre-emptively protect themselves against fraud?
Credit card fraud can range from low tech to very high tech. It will never go away, but consumers can mitigate their chances significantly by using common sense and basic financial safety. Don't give vendors your credit card information over the phone, take basic steps to guard your information online, shred documents that contain sensitive information, carry your cards separate from your wallet, and watch your card during purchases. Basic steps such as these can mitigate your chance to become a victim.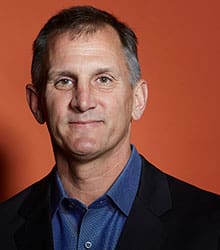 Mike Cook, Founder and CEO of XOR Data Exchange
1. Why are we seeing a steady increase in credit card fraud leading up to 2015?
There are three large contributors to the rise in fraud: First, as consumer spending increased and credit criteria was loosened by lenders following the recession, we saw a subsequent (and again organic) rise in fraud rates. Secondly, the use and sophistication of malware and improvements in phishing techniques by fraudsters has created a burgeoning marketplace for stolen credit card accounts and online credentials (login which is normally email with a hashed password, which can be unencrypted). Lastly, increased percentage of non-face-to-face (or "card not present") transactions over "card present" transactions create more opportunities for fraudsters to take advantage of online transactions, which have a much higher fraud rate than face-to-face.
2. How will EMV and mobile wallets impact consumers and fraud?
EMV was established as a global standard to help stop payments fraud in a face-to-face environment. Where it has been adopted, "card present" fraud rates are, indeed, down. However, EMV has had less impact on overall fraud levels as fraudsters shifted their focus to non-chip transactions. Fraud has simply shifted to different lending vehicles, other channels, or other geographies. So, the only downside of EMV to consumers (at least for me) is the longer transaction time at POS. Consumers and card issuers will see a drop in those face-to-face transactions where an EMV reader is deployed.
Mobile wallets are very different. As we all know, when you add "convenience," "speed," and "ease of use" to consumers for payment transactions, fraud rates suffer -- especially in the early days when lenders and service providers try out something new, and fraudsters take advantage of security shortcomings. Both types of mobile transactions will likely see a sharp increase in fraud rates, especially while the technologies are still new, and not fully fraud tested.
3. What can cardholders do to preemptively stop card fraud?
Stop clicking on phishing links! At XOR, we alert executives whenever we see that they have been hacked. Just this week, we worked with a very senior and incredibly smart executive who happened to fall prey to an elaborate spear-phishing attack. So our CISO Ralph Logan helped identify the intrusion and lock the fraudster out of the executive's Gmail, which contained login information for the accounts where he holds credit cards. Unfortunately, some information had already been downloaded, so the executive now has to scramble to make sure the stolen data isn't used to infiltrate his other financial accounts.
The most important action consumers can take is to get educated about personal data security and make sure they have good virus software and keep it up to date. And, stop clicking on phishing emails!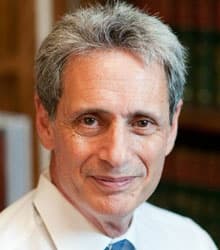 Steven J.J. Weisman, Esq. author of "Identity Theft Alert"
1. Why are we seeing a steady increase in credit card fraud leading up to 2015?
There are many contributing factors to the increase in credit card fraud in 2015 including a sense of urgency for criminals focusing on credit card fraud with the October 2015 deadline for retailers to switch to the safer EMV chip cards which issue a new number from the computer chip in the card each time that the card is used.  This renders worthless the kind of credit card fraud we saw in such massive data breaches as occurred at Target where credit and debit card numbers were stolen through malware surreptitiously downloaded into the card processing equipment of Target and other companies.
2. How will EMV and mobile wallets impact consumers and fraud?
New technologies such as mobile payments and the chip credit card are reducing fraud.  Some stores still have not switched to the EMV chip card processing equipment because they have made the business choice that it is more expensive for them to install the new equipment than the risk that they run from fraudulent purchases, however, most retailers, particularly electronics retailers who sell goods prized by criminals for their desirability for later sale on the black market to convert the goods into cash are converting to the EMV chip cards and credit card fraud is going down.  However, the experience in countries such as the UK where the EMV card was implemented long ago has been that much credit card fraud gravitates to online purchases where the chip offers no protection.
3. What can cardholders do to preemptively stop card fraud?
Cardholders should make sure their credit card companies have sent them a new EMV card and use it whenever possible.  They should also avoid using their debit cards for retail purchases because debit cards do not provide the same protection from fraud liability that you get with a credit card.  They should also check their credit card usage on line regularly to identify as early as possible if their credit card security has been breached.
Sources
Federal Trade Commission 2006 - 2016 Sentinel Reports: https://www.ftc.gov/enforcement/consumer-sentinel-network/reports
Identity Theft Resource Center 1005-2015 Breach Statistics: http://www.idtheftcenter.org/images/breach/2005to2015multiyear.pdf
Aite Global Consumer Card Fraud: https://www.aciworldwide.com/-/media/files/collateral/trends/2016-global-consumer-card-fraud-where-card-fraud-is-coming-from.pdf
Census.gov: http://www.census.gov/popest/
Consumer Financial Protection Bureau Complaint Database: http://www.consumerfinance.gov/data-research/consumer-complaints/
National Criminal Justice Reference Service: https://www.ncjrs.gov/spotlight/identity_theft/facts.html
Verini, James "The Great Cyberheist" The New York Times 10 Nov. 2010: http://www.nytimes.com/2010/11/14/magazine/14Hacker-t.html
Federal Bureau of Investigations: https://www.fbi.gov/news/stories/2011/july/atm_071411