Rutgers University Nursing - Q&A with April Ancheta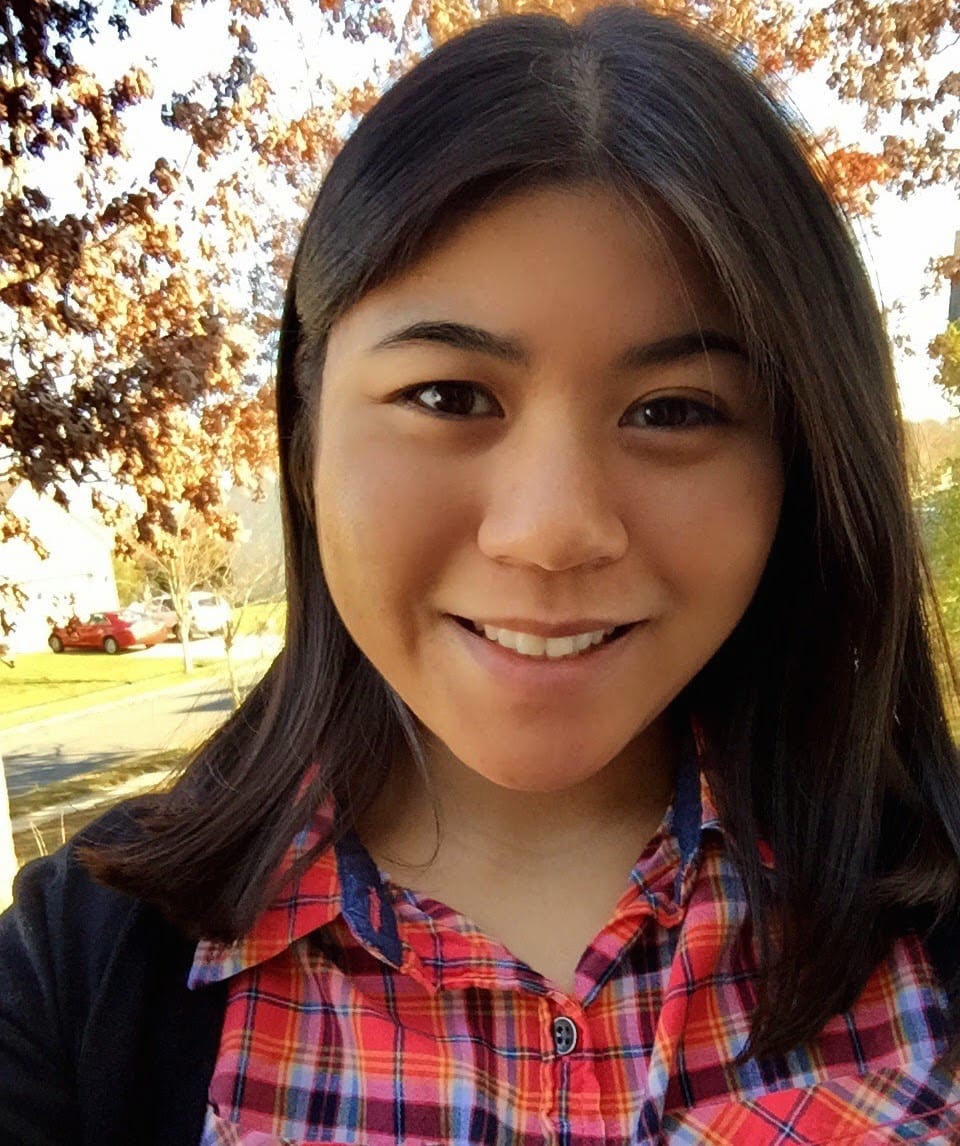 April Ancheta is a nursing major student at Rutgers University, with a minor in Spanish. She plans to graduate in May of 2016
What has your experience in nursing been like at Rutgers University? Were there other schools you were considering, and if so, why did you choose this one?
My experience in nursing at Rutgers has been quite incredible, and I would not change anything about it if I were given another chance. I am actually a transfer into the School of Nursing so although nursing is a 4-year program, I will be obtaining my degree in 5 years—but that doesn't bother or discourage me because I have been able to accomplish and experience so many things during my time at this wonderful school. Thinking about it now—if money were not an issue I would possibly want to stay in school for another year! You can tell I love it here a lot. The lecture professors are all amazing and more than willing to help if you need it, the lab instructors do a wonderful job of instilling the basics of nursing in you, and the clinical instructors really try and grab every opportunity they can to allow you to practice your skills. But I think one of the things that helps set this school apart from other nursing schools is its heavy emphasis on student leadership, from which I have been able to reap innumerable benefits. Because this school is so active in enabling students to grow themselves pre-professionally, many opportunities are to be had. Personally, I am the current president of the Rutgers Student Nurses' Association (RSNA). I serve as second vice president for New Jersey Nursing Students, Inc. (NJNS), I am an undergraduate research assistant, I am a peer mentor in the School of Nursing, and this upcoming fall I will teach a 1-credit course to freshmen interested in nursing called First-year Interest Group Seminar (FIGS): Exploring Nursing. If I weren't at Rutgers, I don't know if I would be able to participate in all these organizations and have these opportunities so that makes me more than happy to have chosen to go to the big R. I really do bleed scarlet red. 
I was actually considering a lot of the other schools in the Big 10 athletic conference just because I am a huge sports fan, and I've always wanted to attend a large state university. But in the end Rutgers made the most sense, and I am extremely satisfied here.
What influenced you to pursue a major/career in nursing?
Ever since I was a little girl I've always wanted to leave my mark—whether I knew it or not. I always wanted to write with the thicker, bolder pens because I could see my writing bigger on paper, I always wanted to stomp around on the floor with my muddy shoes so I could look at the footprints I left, and one time I even went so far as to drawing all over my mother's white bedroom walls in crayon just because I wanted a larger canvas (she wasn't too happy about that). Thinking back now, I believe that was just foreshadowing to me wanting to be that individual to create long-lasting and life-changing effects, akin to what nurses do. So when I was deciding what I wanted to major in in college, healthcare was always my only option. What made me narrow it down to nursing was actually seeing the tangible impacts nurses have through my mother's work as a nurse. In high school, every couple of months there would be something new hanging from a magnet on my refrigerator, and no, it wasn't a report card. It would actually be a hand-written card my mom would receive from a patient she had treated, thanking her for her kind and compassionate work in helping rehabilitate him back to good health. Throughout the years there would be tens of these letters than would keep on appearing, and every time I read them my heart would swell up with pride for the work my mom did. From then, I knew I needed to take my desire to make a difference and put all my energy into a career in nursing. 
Have you participated in any internships? If so, how many, how were they, and did you find the schools resources to be helpful in helping you find this opportunity?
I have participated in two internships during my time at Rutgers. The first one was an internship through the Plangere Writing Center on the New Brunswick campus that taught me more about the pedagogy behind teaching students how to write better papers. It lasted one semester, and I had to attend a multitude of workshops as well as tutor students during 1 hour 20 minute sessions. I found the opportunity to be extremely rewarding, and it was my first glimpse into teaching—something that I always wanted to do! I've always believed that teachers and nurses fall along the same spectrum when it comes to professions that care about making a difference, and so maybe that's why I've always been enamored of the idea of having my own class. I was asked to enroll in the externship because I received an A in one of the higher-level writing classes.
The other internship was actually called a student nurse externship, and I completed that just this past summer at the end of July. I participated in the externship at the Kessler Institute for Rehabilitation in West Orange, NJ, and goodness I learned so much from it! Kessler is different from other hospitals in that it is an acute rehabilitation setting—meaning that the population of patients it admits fall under the categories of stroke, orthopedic, spinal cord injury, and traumatic brain injury (all rehabilitative). This only meant that I was able to see, learn from, and help treat patients that I wouldn't normally encounter in clinical in nursing school just because rehab nursing is a not so common route. So knowing that I wouldn't be able to experience this elsewhere, I approached the externship head-on: incessantly asking the nurses questions, volunteering for every opportunity to practice my nursing skills, quizzing myself and my fellow externs on medications, attending meetings, growing my leadership skills by being team leader of the evidence-based practice presentation we created, etc. I treasure my externship at Kessler and thank all the nurses and other healthcare professionals that were so nice to me there. I know it's an experience I'll never forget. Rutgers was very good at advertising externships and giving us the tools to looking up which hospitals offered them. But, I actually obtained this externship through networking at the NJNS Annual Convention in Atlantic City, NJ that I helped plan. What a great find!
What are your future career plans and aspirations?
My mind is always thinking about what's next, what's left to accomplish after finishing this chapter. After I graduate, I would like to be part of a new graduate nurse residency program where the hospital really focuses on you as a new nurse and helps train and adjust you to the real world of nursing. But, there is another experience that was newly introduced to me this summer that if I do end up receiving it, I will undoubtedly pack my bags after I graduate (but after I pass the NCLEX, too!) and head off to a Latin American country to teach English and be a U.S. ambassador. It is called the Fulbright English Teaching Assistant Program. Either way, I hope to work on a medical-surgical floor since I can learn so much from one. Most likely, after working 2 years as a bedside nurse, I want to go back to school to obtain my DNP in nursing leadership/management. All the work that I have done, and have loved doing, in my undergraduate career (the executive boards I have been a part of, the extensive planning of events that invite hundreds of people, the mentoring, the teamwork) I believe has ignited a passion in me to lead others and enable them to be better caregivers to their patients and to themselves. Nothing excites me more than working as a team to obtain goals and thereby have tangible impacts on patient care. I think I would miss bedside nursing though once I transition to management so I would maybe work part-time practicing bedside. My goal for way down the road is to actually come full circle (with my undergraduate experiences) and become a professor at a university teaching, of course, nursing! But we'll see where my nursing journey takes me.
What has been the most challenging aspect of studying nursing, and was this something you had originally anticipated?
I think the most challenging aspect is the breadth of all the material! There is endless knowledge to obtain about every disease process, every nursing diagnosis, every medication. No wonder people always say that nursing is a lifelong learning profession and that you never can know everything in this field. Nursing exam questions can be really tricky, too, because two answers can be right, but you need to choose the "more" right choice—the best answer. I knew this about nursing when I started the program so it was of no surprise to me. Moreover, I enjoy the clinical aspect of school and have always been comfortable talking to patients so that was never an obstacle. Other than academics, one of the biggest challenges has been balancing work, school, life, and extracurricular activities for sure!
What advice would you give someone else trying to break into this field? 
Ah, I can go on and on about this… probably why I am teaching an entire course to freshmen students who are interested in majoring in nursing. But if I can be brief, I would probably say that:
1) Don't give up. If this is your dream and you know that nursing is definitely the career for you, then aim for the stars and never stop striving to achieve your goals.
2) Network, network, network! You never know who is going to be your "in" into the hospital or facility you want to work at so always be polite and kind to everyone you meet.
3) Don't forget that you have a life outside of nursing, too! Yes, nursing keep you busy, but your family and friends will always support you and they're there to keep you sane!
4) Work hard and study hard. You can never know too much about one disease.
5) And know that there are endless possibilities within this career field! So if you end up not liking traditional bedside nursing, I promise there is something else there for you. 
Is there anything you wish you had known about this area of study ahead of time before choosing this career path?
I can't think of anything that I wish I would have known about nursing before I chose this career. Maybe I wish I had known about the amount of documentation that is required of nurses, but I can't really conjure up anything that would have deterred me from choosing a career in nursing, and nothing deters me now. Yes, nurses work long, hard shifts; yes, they see patients at their highest but also at their lowest; yes, there may be major misconceptions about the nursing profession to the general public, but I love nursing and the community of nurses that comes with this profession. So, I am more than satisfied with the career of making a difference in hundreds of people's lives throughout my own lifetime that only comes with nursing.
Comments and Questions