Roanoke College Economics - Spencer Lewen
Continuing our look at America's top Economics programs, we recently spoke with Spencer Lewen at Roanoke College in Salem, VA. Spencer is a senior Economics and Political Science major at the school and is scheduled to graduate in May. In our chat with Spencer he spoke ot us about why he made the shift to studying economics, his experience at Roanoke, and even a book recommendation for the Economics nerds amongst you. Here's our interview:
What influenced you to pursue a career in Economics?
There were several factors which influenced me in quick succession to pursue Economics.  It was a process of discovering exactly what I wanted to do with my life.  I decided on Economics after taking an Introductory course in Microeconomics to supplement my courses in Political Science.  I loved the course, and I declared a minor right away, switching to a major not long after.  
Why should other students consider a focus in Economics?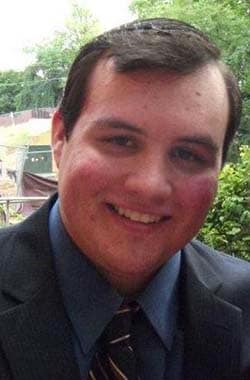 Principles and concepts that are central to economics are included in several different disciplines, and understanding how Economists view the world will provide for an extraordinary depth of understanding.  Economics is the combination of philosophy, mathematics, and public policy into one discipline.  Its policy recommendations are a direct result of the mathematical and theoretical models Economists use, which are in turn based around ideas of how people behave and human nature.  Those policy recommendations affect us all in our day to day lives, and we even make decisions on an individual basis using economic reasoning to a certain degree.  By studying Economics, students will gain a perspective on their world that will change the way they think about everything, open up new possibilities and ideas to them that they may never have considered before.  And as a discipline, Economics is always undergoing new changes, so there is plenty of room for exploration.  
What has been your experience with the Econ program at your school?
My experience with the Economics Program at Roanoke College has been far and away the best I've had at Roanoke.  The professors are extremely knowledgeable about the subject matter, and will challenge their students to go above and beyond.  The courses are enlightening and the professors get to know each student on an individual basis.  I would recommend the Economics program at Roanoke College in a heartbeat to anyone interested in Economics.
Have you participated in any internships, and if so, how many and how were they?
None directly related to the field of Economics.  I have participated in an internship at a USAID funded NGO in Washington, DC doing civil society work around the world, and an internship for a state senate campaign in my home state of New Jersey.  The NGO internship was one of the factors which influenced me to change my Economics minor to a major.  It was a life-changing internship.  I had the opportunity to participate in drafting a proposal for a new program within the company, complete with financial and structural planning.  The state senate campaign was a different type of internship.  I was a member of the Ground Campaign team, working door to door to get out the vote.  As a Ground Campaign Organizer within the state senate campaign, I had the opportunity to learn about the financial industry first hand, since the candidate was a CEO for a local bank, having taken the position after a long career in the state senate seat he was running for at the time.
Please share an interesting or little-known fact you've learned about the world of Economics…
The different value theories in Economics are what fascinate me the most.  How a discipline could spend centuries, from the time of Aristotle through the Classical Political Economists like Adam Smith and Karl Marx, without discussing the role of the mind in value in the economy, is staggering.  What is even more intriguing is the direction Economics is headed in now.  Utility Theory is clashing with theories that view the economy and individuals as information processors, with the market as one giant brain, so to speak.  Whichever side comes out on top, the discourse that is resulting has made for eye-opening theories, and even Game Theory and Rational Expectations Theories are being questioned now.
What are your future aspirations and career plans?
I would like to work in Public Policy in an Economics related government agency, such as the Federal Reserve, Department of Treasury, or Department of Commerce; or for a government relations department for a private sector entity.  I would ideally like to use my Economics degree in conjunction with Policy.  
Anything else you'd like to share?
I wouldn't be where I am today without the support and guidance of my professors and advisor in the Economics Department at Roanoke College, nor the support of my family and fiancée.
Also, for anyone looking to gain a greater insight into Capitalism as laid out by Adam Smith, The Wealth of Nations Book I, Chapter 11, the concluding section is worth a good read. 
Comments and Questions