Samford University Finance - James Graham
Our most recent addition to the 'Future of Finance' series vault comes to us courtesy of Samford University in Birmingham, AL. There, we spoke with student James Graham. James is a senior who is double majoring in Finance and Accounting. He is set to graduate in the Spring of this year. In our discussion, James talked to us about his 3 different internships, his experience with the Bulldog Fund, and other tidbits about his experience at Samford. Here's what he had to say:
What influenced you to pursue a career in Finance?
 I decided on pursuing a career in finance when I was 12 years old as my aunt and uncle both owned a wealth management firm in Birmingham.  At a young age, they taught me the basics of the stock market and it amazed me how you can grow your money through investing in great stocks.  I have always been great with numbers, and I got that from my grandfather as he has never had to use a calculator. He further developed my investing skillset by giving me stocks for my birthday that I currently manage through an online trading platform. After I was given the ability to manage my own portfolio, it really all came together that I wanted to pursue a career in Finance.  
Why should other students consider a focus in Finance?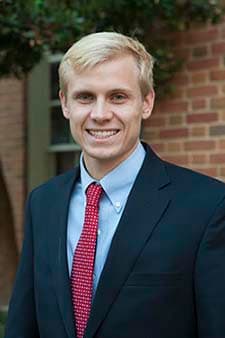 With Finance there are endless opportunities to grow intellectually and monetarily.  I think that finance represents the future of the American economy.  Everything revolves around business. By majoring in finance you will acquire an understanding of the public and financial processes which affect all aspects of business, government, and personal investments. You will not acquire this knowledge in any other major. 
What has been your experience with the Finance program at Samford?
My experience at the Brock School of Business has been exceptional.  Our finance program here has a very strong hands on approach.  We have twelve Bloomberg Terminals and for every single one of my Finance classes I have been required to use it for research.  I currently serve as President of the Bulldog Fund, a student run investment fund that manages $1.7 million of the university's endowment through investing in stocks.  What is unique about our fund is that we are one of the largest in the southeast and students have the final say in what to invest in.  The time that goes into the Bulldog Fund is extensive, over 10 hours of meetings and research a week.  I have learned a tremendous amount about how to properly invest in the market by being on the Bulldog Fund.  It is an incredible experience that very few students have the ability to have. 
Have you participated in any internships, and if so, how many and how were they?
I have participated in three internships during my college career and they have all been rewarding in different aspects.  My first internship was at CenterState Correspondent Bank, where I worked alongside bond traders and salesman.  While at CenterState,  I honed my analytical and sales skills. I had the opportunity to create spreadsheets forecasting the impact of QE3, analyzed bond portfolios and their alignment with investment objectives, and ultimately suggested strategic changes to help minimize interest rate risk to the board of directors at a Florida community bank.  Last summer I interned at Pittman Financial Partners, a financial planning firm based in Birmingham that is part of MetLife.  At Pittman, I learned how to analyze mutual funds and their expense ratios and determine which one had the best return compared to their expense ratio.  I met with clients to go over their financial needs and concerns and then constructed a financial plan that best met their objectives.  
Most recently, I interned at McKinney Capital in Birmingham, AL. The work was challenging-rewriting of financial statements that required cash to accrual adjustments and implementation of job order costing.  What I learned was truly valuable, a glimpse of the extensive scrutiny required to properly value a company and how rewarding the end result could be.  
Please share an interesting or little-known fact you've learned about the world of Finance…
An undergraduate degree is not enough in Finance to distinguish yourself from your peers.  The learning doesn't stop when you graduate.  The finance industry is heavy on MBA's from top 20 schools or the CFA.  Both of these will set you apart from the crowd. 
What are your future aspirations and career plans?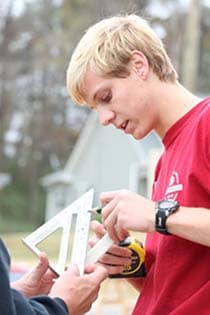 Currently I am pursuing opportunities in private equity and at Bloomberg.  Bloomberg is at the core of the Finance universe and it would be incredible learning opportunity.  Either career choice would be rewarding and challenging and would provide me with a skillset that would lay the foundation for opening up my own investment bank one day.  I will be taking level one of the CFA in December as I believe the CFA would further distinguish me from my peers. 
Anything else you'd like to share?
Finance can be a rewarding industry, but it is also a tough industry to get in.  You must be willing to work hard and grow intellectually.  You cannot expect great returns with little work.  You have to distinguish yourself from the crowd.  Be very strategic about your internships; try to diversify yourself with them so that you can expose yourself to different areas of Finance.
Comments and Questions