Wesley College School of Business - Samantha Utz
Our most recent business school interview comes from the state of Delaware and Wesley College. We had the opportunity to speak with Samantha Utz, a junior business administration major with a concentration in management, and both a minor in mathematics and accounting. Samantha is scheduled to graduate in 2015. In our discussion she told us all about the businss program at Wesley and why it's been such a great fit for her. Here's the interview:
What influenced you to pursue a career in Business?
My dad is an entrepreneur. I've always been interested in running a business because of him. He's really inspired me to obtain this degree and has been very supportive of my hard work. 
Why should other students consider a focus in Business?
A business degree is so diverse. There are many career fields one can pursue with this degree. In my opinion, this is the best choice for a degree in today's society. Everything is going global, and those with business degrees and a passion for business are the front runners in global expansion. 
What has been your experience with the Business program at your school?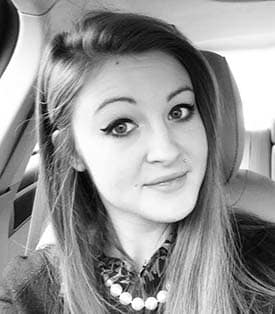 It's absolutely been a rewarding experience here at Wesley College. The professors I've been fortunate enough to learn from are passionate and personable. I've never felt intimidated to approach any of my professors with a problem or question. The courses here are also great. I've found them challenging and interesting. 
Have you participated in any internships, and if so, how many and how were they?
Unfortunately, I have not yet had the experience to participate in an internship. However, I have plans to do so in the near future. 
Please share an interesting or little-known fact you've learned about the world of business…
Business is always changing and adapting with society. I've previously thought business would be a bit "boring," for lack of a better word. What I've come to learn is the exact opposite. It's exciting and interesting. 
What are your future aspirations and career plans?
I've been currently looking into careers in financial management. I would love to have to opportunity to work for a Fortune 500 company. 
I've also been interested in owning a franchise under the Winmark Corporation. Winmark Corporation owns a series of resale franchises specializing in resale of used product. I am currently assistant manager at Plato's Closet and Style Encore in Dover, De. Both of these stores are under Winmark Corporation. I've been so fortunate enough to work closely with the owners and really get insight into how the business is run. 
Comments and Questions