Mount Holyoke College Economics - Rabia Murad
This week's feature Economics interview comes to us courtesy of Mount Holyoke College in South Hadley, MA. We had the opportunity to chat with senior student Rabia Murad about her experience at the liberal arts college. Rabia is a Economics and Politics major who is set to graduate in 2014. She spoke with ValuePenguin about her experience at Mt. Holyoke and how it's helped her get to where she is today. Here's our interview with Rabia:
What influenced you to pursue a career in Economics?
I was encouraged to pursue Economics because of the two main reasons: firstly because of the quantitative nature of this subject and secondly because of the career opportunities. I have always enjoyed mathematics in high school and coming into Mount Holyoke, I knew I wanted to pursue something quantitative. Economics was one of the very few departments that offered courses that were quantitative, technical and analytical. With this major, I was challenged in almost every class, which made it even more interesting for me. Its relevance to the real world and to our everyday decisions was very intriguing to me. In addition to that, economics is also a very practical major for career opportunities. Among several quantitative majors, I chose economics because of its global influence and importance to almost any career field. Finance is the backbone of any company; be it in technology industry, energy industry or even health industry. Almost every company relies on its financial analysts to ensure its success which makes one's job in finance even more meaningful.
Why should other students consider a focus in Economics?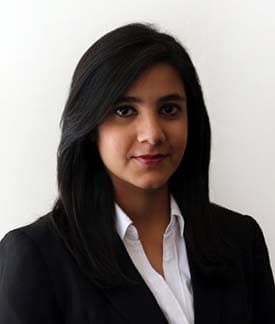 I would recommend a focus in economics/ finance because of the dynamic career opportunities in this field. Today, a career in Economics does not mean working with accounting sheets only. In fact a focus in Economics can help one explore opportunities in fields like financial management, fund management, investment banking, trading, regulatory compliance etc. There are so many interesting opportunities for Economics majors and they all require different skill sets; which gives one more room to choose exactly what one is interested in.
What has been your experience with the Economics program at your school?
I have studied economics at Mount Holyoke College and it has been a wonderful experience so far. My professors have always been very supportive of me and have always challenged me in a way that would bring the best out of me. With five college program of Mount Holyoke College with other four colleges, I have also been able to take classes in other schools like Amherst College, Smith College and University of Massachusetts.
Have you participated in any internships, and if so, how many and how were they?
Yes, I interned with Bank of America Merrill Lynch as an Investment Banking Summer Analyst last summer (June 2013) in New York. It was a great learning experience where I gained solid technical skills and mastered my excel skills. The best and the most challenging part of my internship was the amount of responsibility I was given at a very early stage of my internship which helped me gain the ability to work independently.
Please share an interesting or little-known fact you've learned about the world of Business…
"Every day is a new day." It is important to take this quote seriously in finance because you want to keep growing in this career by constantly learning and adapting to the changes.
What are your future aspirations and career plans?
I am planning to switch gears from investment banking to financial consulting (as I already mentioned, this career field has so many opportunities to explore). After graduation, I plan to work with Analysis Group, which is a leading economic, financial and strategy consulting firm.
Comments and Questions