University of Arizona Finance - Saleiha Mayer-Marks
ValuePenguin recently had the opportunity to speak with Saleiha Mayer-Marks from the University of Arizona. Saleiha is majoring in Finance and Economics while minoring in Psychology. She is scheduled to graduate in May 2015. In our discussion, Saleiha talks to us about her experience at Arizona and her outlook on the financial world. Here's what she had to say:
What influenced you to pursue a career in Finance?
I care about the positive impact good financial decisions can have on people's lives and the world in which we live.  As a high school student, I advocated to the Maryland State Legislature that financial literacy classes should be a mandatory part of the public high school curriculum.  I then earned an almost full-ride scholarship to University of Arizona and I started my own investment portfolio with the money I had saved to attend college.  I performed above market for six months and convinced my mother to allow me to manage some of her investment money.  After investing a combined $35,000 in a market just recovering from the recession, I became even more interested in how investments grow and the financial institutions that help foster them.  I decided to become a Finance major because it would give me the best chance to start a career in the investments world.  
Why should other students consider a focus in Finance?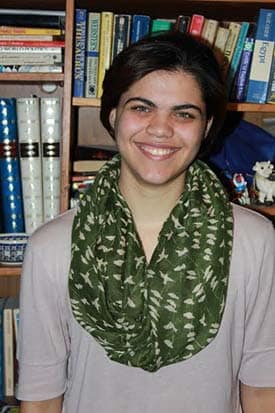 Students should consider a focus in Finance because it is a major that impacts every individual's life.  Everyone has to deal with their personal finances- paying bills, getting loans, and investing and saving for their retirement.  But beyond that, every business and organization has a department that deals with their budget or financial resources.  This means that you will be capable to work in any industry or company that you choose. 
What has been your experience with the Finance program at Arizona?
The University of Arizona has given me multiple opportunities to explore my interest in finance and all of them have been enriching and exciting.  For instance, I got to go on my Investment's Club trip to New York City, where I visited numerous Wall Street firms, and even received interviews with some of them.  Next year I hope to go on UA's annual trip to Nebraska to meet Warren Buffett, an opportunity that is only given to a select number of schools.  Tomorrow, I will be having lunch with Karl Eller, the namesake of UA's Eller School of Business. These extracurricular experiences and excellent classes make UA a perfect place for finance majors.   
Have you participated in any internships, and if so, how many and how were they?
I just finished a three year paid internship with a company called Ad Astra, which provides linguistic services in the DC, Maryland, and Virginia area.  Because it was a rapidly growing start-up company, I was able to be a part of every aspect of the business.  I learned a lot about how to establish and run a company with a corporate culture similar to Google.  Next summer, I will be doing an Institutional Equities internship with Morgan Stanley on Wall Street, which UA helped me obtain by providing me with numerous mentors who prepped me for my interviews.
Please share an interesting or little-known fact you've learned about the world of finance…
It is far more varied than I originally thought.  I take almost all my classes with two friends and yet each of us has totally different career interests.  Whereas, I am interested in working on Wall Street, one friend is interning for Discover in Chicago, while the other friend is interested in the real estate market.  
What are your future aspirations and career plans?
I want to work in the field of investments, but as of right now, I don't know whether I'll end up with a big Wall Street firm, such as Morgan Stanley, or with a micro-financing organization that helps impoverished women in developing countries.  If I decide to go back to school to get my MBA, I envision focusing on Behavioral Economics because it combines what I like about finance with my love of psychology.  I would like to become more adept at understanding the psychological factors playing into peoples' financial decisions. 
Anything else you'd like to share?
Regardless of whether you become a finance major or not, finance is a part of your life every single day.  Every time you spend money, you are making a financial decision.  But, by becoming a finance major, you can make sure you are making good financial decisions for yourself while also helping other people accomplish their financial goals such as going to college, owning a home, or having a good retirement.  This is a great way to give back to the world.
Comments and Questions